At Walton & Becker Eyecare PC, you will find an experienced and helpful team of eye care professionals dedicated to meeting your eye health needs. We recognize you have a choice for your eye care professional and thank you for choosing us to care for your family's vision needs. We invite you to refer your friends and family to our eye care office.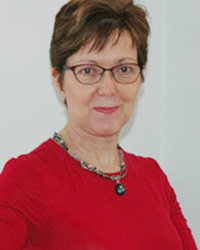 Elizabeth M. Becker, OD
Dr. Elizabeth Becker has practiced optometry since 1981, starting out in England and then emigrated in March 1989. After graduating from Michigan College of Optometry, she joined Dr. Theodore B. Walton in Oxford, Michigan. She introduced Low Vision to the practice, a long term goal that had started during her practice in England. Vision Therapy was also updated in the practice to include more comprehensive perceptual evaluations and treatment. Working with colleagues she has been successful in negotiations to include Optometry in medical eye care in State, Federal and privately funded programs, and was awarded a "Key Person" award. She was elected to the Michigan Optometric Association (MOA)board of trustees in July 2009, serving as President 2015-16. In 2020 she was awarded "Michigan Optometrist of the Year" by the MOA for her continued efforts in third party medical insurance advocacy for eyecare for Michigan citizens.
She is an adjunct professor to Michigan College of Optometry in the 4th year student externship program, providing experience in private practice and low vision rehabilitation.
Along with Dr Wendy she volunteers in Michigan Children's vision day usually in March of each year.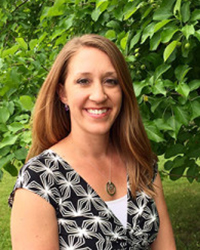 Wendy Nielubowicz, OD
Wendy Nielubowicz, O.D. Graduated from the Michigan College of Optometry in 2005. Prior to joining Walton and Becker Eyecare in October 2014, Dr. Nielubowicz worked in an ophthalmology practice for several years, treating and managing ocular disease, caring for patients after cataract surgery, and prescribing glasses and contact lenses. Dr. Wendy is running the vision therapy area of our practice. Vision therapy helps improve coordination of the eyes, and strengthens the focusing muscles. This can help to improve reading skills and improve eye fatigue.
She participates in the American Optometric Association's InfantSEE program, providing a comprehensive eye assessment for infants 6-12 months of age at no cost, and is a member of the American Optometric Association, the Michigan Optometric Association, and the Metropolitan Detroit Optometric Society. She lives in Clarkston with her husband and two children.
Office Hours & Info

Additional Hours by Appointment
248-628-3441
Email Us
89 S. Washington St
Oxford, MI 48371
Had a great experience here. Dr. Wendy was very informative and thorough with my eye exam. They did tests I've never seen before and I thought that was pretty cool. They broke down the costs of everything regarding insurance, glasses, and contacts. All of the staff was very friendly. I'll definitely be back.
Jordan G.