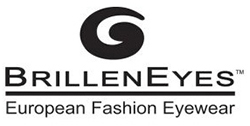 BrillenEyes is a privately-owned optical frame developer and distributor with over 40 years of combined experience in the Eyewear and Optical Industry. The company scouted all of the big European optical trade shows, such as Silmo (Paris), Mido (Milan) and Opti (Munich) resulting in a very modern and trendy product portfolio. The portfolio consists of ELLA & MAXX, Dutz Eyewear, Dutz Kidz, Reykjavik Eyes Black Label, Roy Robson, and BrillenEyes' House Brand.
The collections are exclusive European styled products available only to optician's, optometrist's, and ophthalmologist's offices and are never sold to large discounters or chains. The BrillenEyes portfolio offers beta titanium, hand-painted stainless steel, acetate and medical rubber frames in a wide array of colors and styles. The ELLA & MAXX and Dutz stainless steel frames are nickel free, hypoallergenic and coated with a Swiss lacquer to make them chip resistant. BrillenEyes uses only the highest quality metals and handmade acetate materials from Europe and Japan. Each collection is unique with its own flair of designs and styles.
Office Hours & Info

Additional Hours by Appointment
248-628-3441
Email Us
89 S. Washington St
Oxford, MI 48371
Contact us today or visit our appointment request page to find a time that is convenient for you to see us.